OPERATION ENDURING FREEDOM
UNOFFICIAL WGL EXPANSION PACK
This is a collection of Afghanistan-themed addons re-configured to work with the excellent
WGL mod
. I will be adding more Western infantry, vehicles and aircraft as I get around to them. If anyone else who know how to write/copy and paste configs wants to contribute to this mod, they're more than welcome.
This mod includes the following, all use WGL sounds, ammo, weapons, AI and armour values;
Infantry
Taliban, Northern Alliance and local militia - Remo's Afghan pack
Al Qaeda - jjr's Generic Middle Eastern Rebels
US Special Forces* - jonny's special ops
Vehicles
Technicals, trucks, vans, cars etc - Remo's Afghan pack and BIS
HMMWVs - SEF HMMWVs
Armour
T-55 - RHS
Shilka - ORCS
BTR-80, MT-LB, MT-LB ZSU - WGL
Crew- served weapons
DSHK heavy machine gun - WGL
100mm cannon - Remo's Afghan pack
AT-5 Konkurs M - WGL
AGS-17 automatic grenade launcher - WGL
ZU-2-23 - WGL
*
Infantry weapons
All of the weapons in Laser's US weapons pack that have a corresponding ammo class in WGL have been included. Pretty much everything except shotguns, sub-machine guns and rocket launchers. These are used by the US Special Forces infantry.
Aircraft
A-10 - WGL
B-52 - [aps] Gnat B-52
Installation
If you've been living in a cave and haven't downloaded WGL, do so
here
.
Then download the config files from
Megaupload
,
Rapidshare
or
Easyshare
. Update - mirror courtesy of Rellikki at
OFPR.info
much appreciated!
Extract the rar file into your OFP directory. It includes a shortcut for WGL and OEF mods to run together, presuming your OFP directory is C:\Program Files\Codemasters\OperationFlashpoint
Next, download all the following addons and put them in your @OEF\addons folder
Remo's Afghan pack 2.0
RHS T-55 pack
ORC's Shilka pack
Jonny's Special Forces 1.5
Facetex2
Laser's US Weapons 3.0
Generic Middle Eastern Rebels
Gnat's B-52
SEF HMMWVs
Or all of the above (excluding
SEF HMMWVs
)
here
(Thanks Drongo69).
All addons plus the two islands below at
filefactory
(Thanks Rainbow).
After everything is installed in your @OEF\addons folder, the folder should look like
this
.
Note that some of these addons usually require other addons, eg RHS T-55 needs the crew and their weapons. You will get a missing addon error message when staring OFP, but it doesn't effect anything. None of any of the addons themselves have been altered in any way. All credit to the original authors.
Islands
- These are a couple of the islands that missions will soon be released for. There are a few other good ones around too.
Remo's Afghan Everon
ag_smith's Afghanistan V1.2
Missions
TBA - I have a few MP missions (SP playable) from extensive testing of this mod. Check the second post in this thread for missions. I will update as they're made.
Now I'll leave you with a few screenies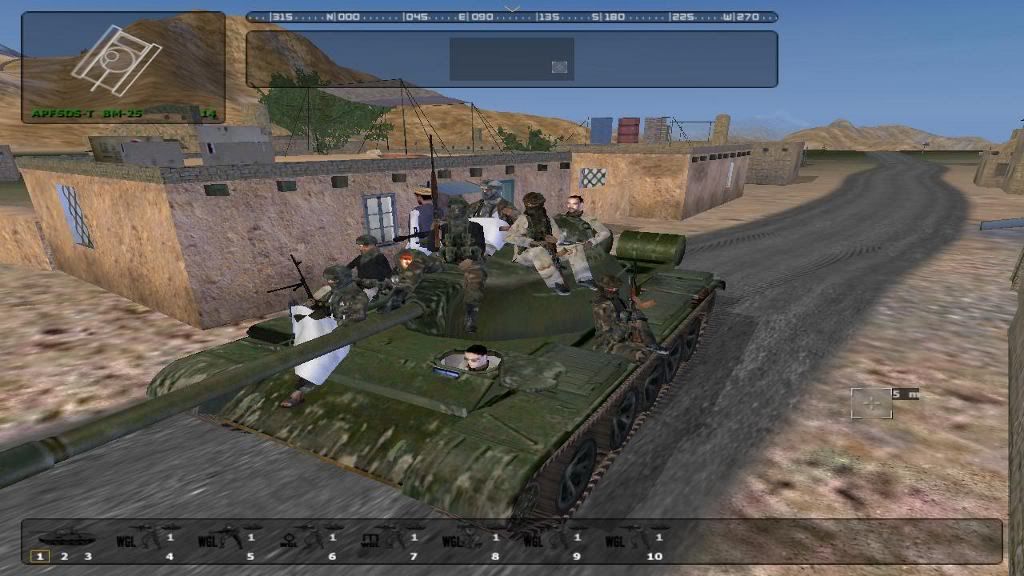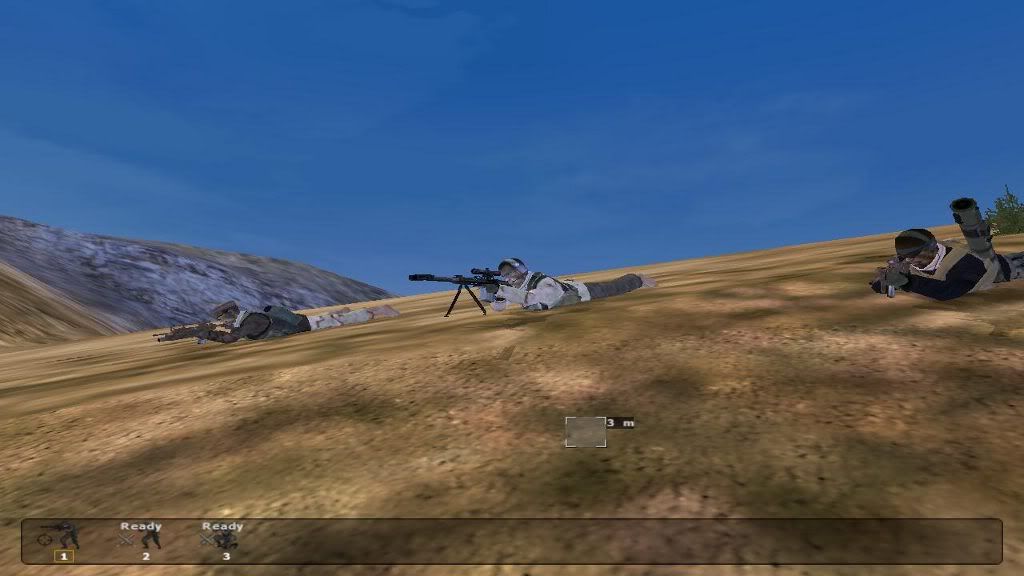 THANKS
In my rush to finish this post I forgot my manners. This humble project would not have gotten anywhere without the tireless support of Sanctuary, Macser, Deanosbeano and Drongo69. I've made countless requests for help, often asking stooopid questions, all answered in graceful good humour. Cheers boys!
Edited by Chops, 11 May 2010 - 03:10.
Updating