READ UPDATE POSTS TO SEE MORE PREVIEW IMAGES AND VIDEOS
========================== Update posts ===============================
Nov 9th, 2009
List of weapons and vehicles contained in OH PLA MOD
Page 18 to 19
Oct 30th, 2009
ZTZ99G MBT finished
Page17
Oct 24th, 2009
Three High setting preview ingame pictures of OH2 PLA MOD
Page15
Oct 1st, 2009
Update the Light Weapon System (Part One) ingame picture
Page13
Sep 26th, 2009
Update the QBZ95+QLG91B+Silencer ingame picture
Page12
Sep 25th, 2009
Update the list of PLA weapon system
Page11
Sep 14th, 2009
Update the new PLA soldiers model
Page9
Aug 11th, 2009
Update the new BJ2022 Jeep model
Page8
Jul 29th, 2009
Update the new WZ551(ZSL92) FAV ingame pictures
Page7
Jul 28th, 2009
Update the new WZ551(ZSL92) FAV model pictures
Page6
Jul 19th, 2009
Update a self-made shrt movie use the WIP MOD
Page3
========================== Original post ===============================
These are new stuffs, but not only sound mod.
Brief introduction.
Operation Halfmoon is a Chinese serious combat-sim activity in Multiplayer ArmA, since May, 2008.
In ArmA1 times, Operation Halfmoon has proprietary self-made MPmissions include COOP, TvT, PvP and PvP-AI modes.
and proprietary MOD named OH(Operation Halfmoon) MOD, include modern PLA infantry, voices, firearms, vehicles,
FFAMM (Fromz sound mod) 1.54 and some edit template scripts. The elements aimed at the Multiplayer sim-combat.
ArmA2: OHMOD(Operation Halfmoon MOD) Version 2.0 will give an elaborate MOD based on the present Chinese PLA
and give it to serious ArmA2 multiplayers.
ArmA2: Dragon Rising? lol. Hell no.
Present Credits
BIS: Great platform softwares
Fromz: Modeling, UV, texture, island, setup, sound, config, script, animations and videos
Alube: Excellent modeling, texture
BIS community: Great spirit and works to reference
Click
My webside forum
to know more about the ArmA1:OHMOD
June30, 2009 Preview Pictures
Click to zoom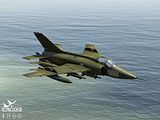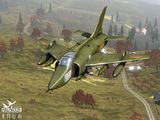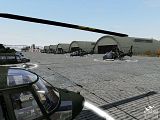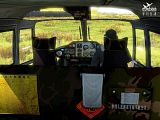 Edited by fromz, 12 November 2009 - 03:29.
Update