Anrop.se proudly present the Volvo C303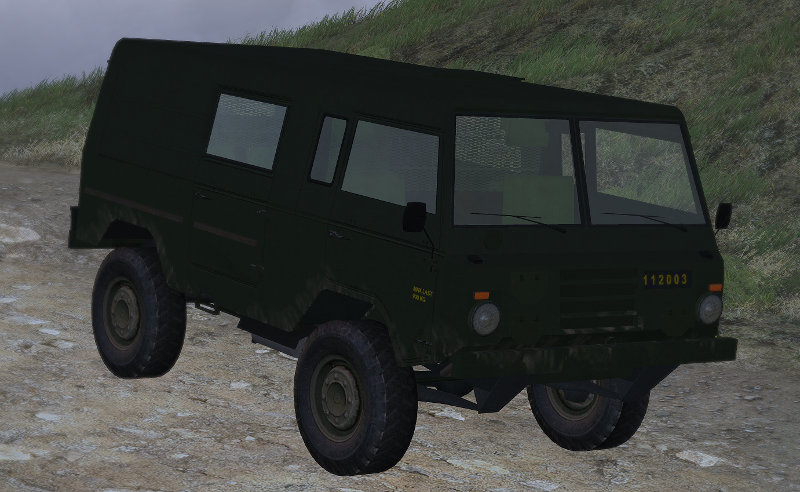 After some hard work to figure out ArmA3's new features like driver animations and mirrors.
We at
Anrop.se
are proud to release the Volvo C303 all-terrain vehicle.
It comes in two versions, one "Stratis Tour" on the civillian side and one military green (actually Swedish) but on OPFOR side.
There isn't much thought behind this except that we guess many people like to have some new vehicles.
Features:
Includes a mission, racing to catch a boat departure.
New custom, very cool driver animation
Support for replacing textures/logo, I would love to see a rally version of this one.
Should have working wind wipers if it starts to rain.. but since disabled in Alpha, we will have to wait and see
SFP Volvo C303
7 mb
For learning purposes only..
http://sfp.granq.se/...p_c303_mlod.zip
Edited by granQ, 12 April 2013 - 06:16.