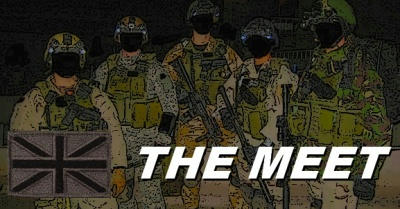 Type:
Coop
Players:
1 to 8
Estimated playing time:
40 min
Mods:
CBA, BAF, Robert Hammer's M4/M16 weapon box
Weather:
Night, cloudy
Download:
http://www.mediafire...ayiqc11a9riou5l
In this mission, you are part of a SAS troop that has been rushed in to Chernarus toprevent the sale of a WMD component. A renegade general is meeting a prominent UK militant and MI-6 believe that the transaction is happening now. Prevent the sale and the escape of the principals from the meeting site.
We'll be dropping you from 28,000 feet about a mile offshore. Don't bring your issue kit, as we must have political deniability on this op. Once you make your drop zone, meet up with one of our agents who brought some clean weapons. Load up, move out and assault the objective. You'll need to secure your own means of extraction. We're sure you'll manage.
Well, that's you off then.
(Notes: There is the possibility that any or all of the personnel attending the meeting may surrender. Do not expect it. Please read the mission brief before kicking it off. Enjoy and please leave feedback!)