Carraigdubh, Co. Leitrim
A 5x5km Geotypical Microterrain
*** St Patrick's Day Special Edition - Beta v0.8 ***
Introduction
Once again it's time to inflict my obsession with landscape & natural environment modelling on a wider public!
This time the excuse is, of course, St Patrick's Day, and the landscape in question is an entirely synthetic representation of a small area of County Leitrim, one of the northern Counties of Ireland - close to the border with Northern Ireland.
Unlike my previous "
Geotypical Microterrains
" which were essentially public exercises in terrain modelling & texturing, this terrain is considerably more "finished". My central focus, as usual, has been on creating a believable
natural
environment (that part is mostly finished)... but this time there's actually a few typical locations to visit (these are considerably less "finished" and will be expanded and added to for the final version)...
Geology & the Local Environment
County Leitrim contains a great variety of landscapes....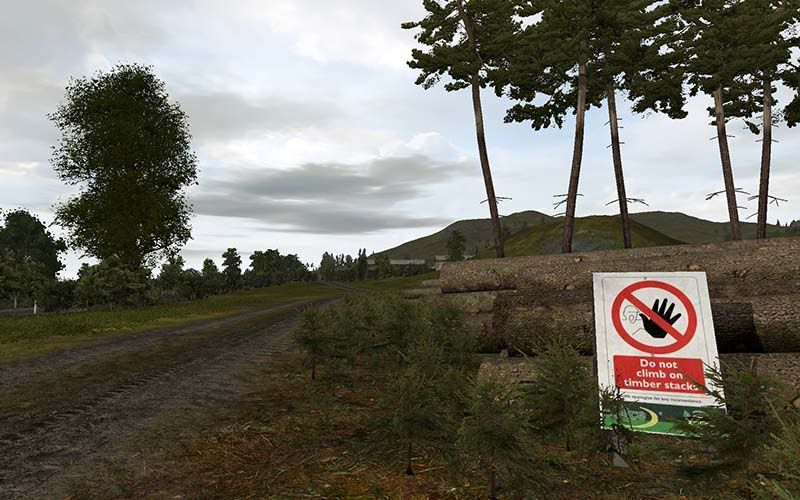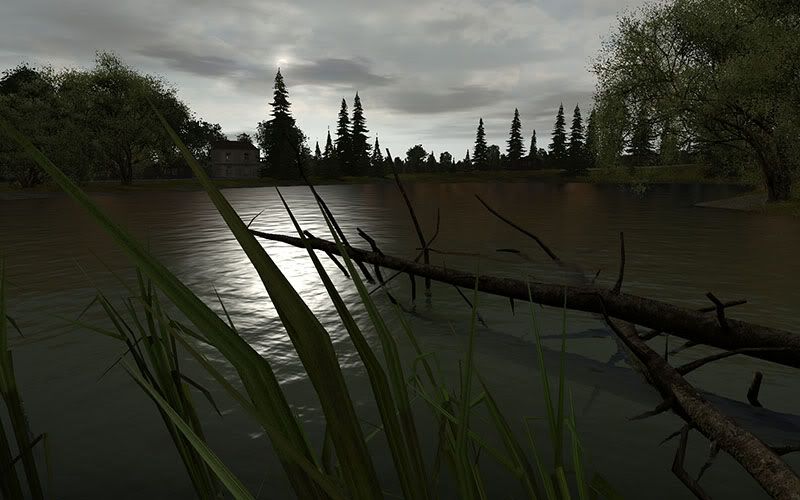 TerrainmakersTechnical DetailsMissions!
Pretty terrains are all very well, but without missions to actually
play
they're just so much scenery... I'm therefore particularly grateful to the Mighty Wolle, who selflessly sacrificed his couple of days off this week to convert some classic missions for Carraigdubh...
co06 Cleansweep BAF
A recreation of the famous OFP mission, set in the main town of Ballybrian.
co06 Bardak's Toy
Bardak has a new toy, it's up to you to break it for him...
co06 Sgt Moore BAF
After one guinness too many in Molly McGlone's, Sgt Moore has managed to get himself kidnapped - again! Fortunately we had him tagged after the last episode, so your team can track him down using your high-tech Beepy Thing.
SP Steal The Tractor"You're in position Pat, so you are..."
Someone has stolen Patrick O'Brien's tractor - he knows who they are and where they're hiding and he's going to get it back so he is!
*** all missions included in the main download ***
Requirements
Arma 2
and
Operation Arrowhead
or
Combined Operations is required!
Download
Carraigdubh BETA v0.8 @ Armaholic
Also available on the Six Updater Network
***UPDATE***
Serverkey & V2 .bisign Files
(Thanks to Jedra for the bug report!)
*** EDIT ***
Please note - Wolle has updated two of his missions which were included in the original terrain download...
Please grab the updated versions below for tat Maximum Oirish Experience!
Cleansweep v101
- Fixed the missing notes and briefing text.
Return The Tractor v101
- Removed cwr2_abel in the list of required addons.
Additional Missions
Coop04 - Rapid Rescue
- Rescue Sean from the Brits! - Another fine mission by Wolle!
ZK's BattleZone V3 MSO v6b
-
- A Warfare/Battlezone/MSO Multiplayer Mayhem mission by Kremator!
Credits & Thanks
Bohemia Interactive - of course!
Foxhound & Armaholic - best hosting ever!
CWR2 Team & Wolle - patience, models loan & advice and
missions
!!
Mikero - absolutely
essential
tools!***
Shezan74 - equally essential World Tools
Mondkalb - cunning techie tricks
Tupolov - random intro script
Roger Bodger - terrain playtesting
Satnam Sagoo - original suggestion
Happy St Patrick's Day!
B
Edited by Bushlurker, 29 March 2012 - 15:10.