Some of you may know that Stiltman and I are working on an RG31 for ArmA 1 & 2. We recently managed to get our first test model up and running, so I thought I'd post a few pics.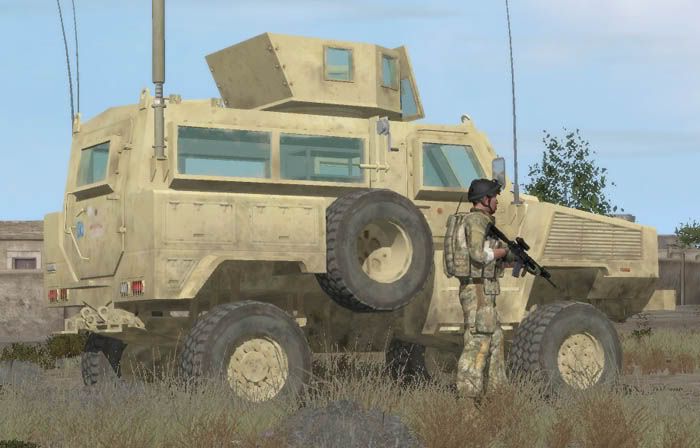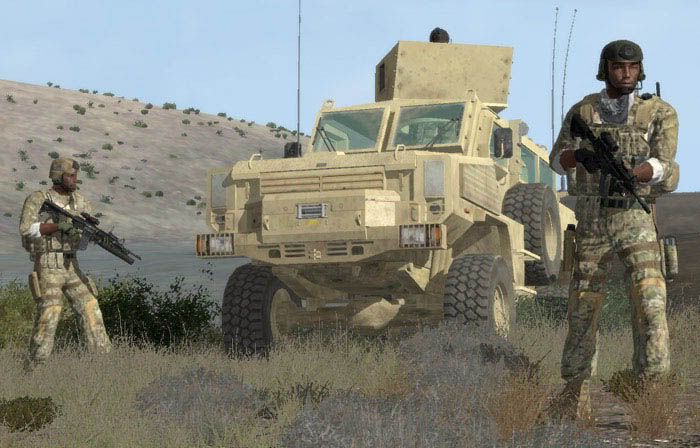 It's a long way from being finished so you'll be able to see a few dodgy bits, here and there. Don't worry though, these
will
be remove/replaced/improved over time.
---------- Post added at 02:47 PM ---------- Previous post was at 02:41 PM ----------
So, yeah I kinda got carried away and look lots of screenshots. I'm sure you guys won't mind though.