Updated 29 July, 2012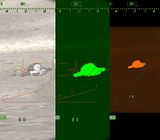 This mod changes and adds to the way the new thermal imaging system is displayed and applied to vehicles in ArmA2 Combined Operations. The majority of ground vehicles have had their thermal sights tweaked in the following manner: gunners have a green thermal scope, and commanders have a red/orange scope (excepts in Russian vehicles, where the commander has the normal black/white scope). The affected vehicles are the Ka-52, Mi-24V & P, UH-1Y, BMP-3, BTR-90, T-90, AH-1Z, M2A2, Stryker variants, HMMWV CROWS variants, 2S6 Tunguska.
-Thermal scopes have also been provided to the USMC variants of OA vehicles (AH-64, etc)
-The following vehicles have been given the ability to zero in their weapons: T-90 gunner & commander, Ka-52 gunner, AH-1Z gunner, BMP-3 gunner, BTR-90 gunner, LAV-25 gunner, AAVP gunner, Tunguska gunner, all vehicle-mounted weapons with flip-up sights
-The driver of the M1A2 Abrams and T-72 can now turn out.
-Changes the name of a few weapons. VIKHR-1 is now 9A1472, and Ch-29 is now Kh-29.
-Stryker MGS has its "commander" position properly labeled "gunner". Stryker MEV can carry 6 troops.
-The commander location in advanced vehicles (T-90, M1 Abrams, M2 Bradley, BMP-3, BTR-90) auto-stabilizes.
-The LAV-25 HQ, BMP-2 HQ and BTR-90 HQ can fire smoke grenades.
-Partial implementation of zGuba's Gameplay Modifications mod (
http://www.armaholic...e.php?id=7184);
only the change to AI fire rates were added
-Imperator_Pete's fix for the Refleks and Arkan missile allows them to lock on to enemy vehicles
-BigMike's Aircraft Built-in Action Menu was added, insofar as the action menus for the C-130J, MV-22, UH-1Y and AH-1Z. His file seems to have dissapeared from Armaholic and the file lacked any readme with contact information. Since his original file was filled with unecessary code that changed the way some vehicles actually worked and wasn't signed, I decided to include some aspects of the mod unless he requests that I remove them.
-When the MV-22, AH-1Z and UH-1Y have their rotors folded, the fuel will be removed from the aircraft to prevent takeoff. When the rotors are unfoled again, the fuel will be returned. Big thanks to Defunkt for figuring this one out.
-Two Stinger launchers and 4 Stinger missiles added to the M6 Linebacker's inventory.
-T-55's cannon name fixed to display the correct "D-10" name.
-proper lock and incoming missile warning systems to the C-130J, A-10, Su-25, Su-34, F-35B, AH-1Z, UH-1H/Y, UH-60, MH-60S, MV-22, Mi-24D/V/P
Known Issues:
Some weapons will not be able to fire at the max range the turret of a vehicle can zero in at. This is because vehicles can't be given different zero modes for each weapon in a turret; when a range is zeroed that is beyond the capability of the weapon, the weapon tends to default zero at 0 meters.
Ka-52 FLIR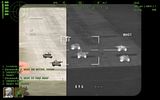 Ka-52 & Mi-24 zoom levels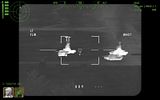 Changelog:
MediaFire Mirror:
-
TGW Vehicle Fixes 1.56
Armaholic Mirror:
-
TGW Vehicle Fixes 1.56
Armed Assault.info Mirror:
-
TGW Vehicle Fixes v 1.551
Edited by Xeno426, 05 November 2012 - 22:03.
new version